Border Food Machinery (BFM Group) is a family business which was founded in 1979
and has grown to become a market leader in the supply of the most popular equipment used by the catering world.
We are a 'One Stop Shop' and specialise in advice, sales, design, project management, installation
and after sales service. Whether it be a one off machine, a fully designed and installed commercial kitchen or
Air conditioning for work/home, we are committed to provide value for money to suit your budget.

We are true specialists, completing all works to a high standard, with our in-house fully trained Gas Safe,
NICEIC Electrical, REFCOM Refrigeration Engineers, giving you peace of mind.
We do appreciate 'price is important, but service is priceless'
– this has been our company motto from day one and something we pride ourselves on!
What does 'One Stop Shop' mean?
It simply means we can take the pressure off…as we cover everything!
From supplying a single teapot, air conditioning installations for both work and home right up to to a fully designed and installed commercial kitchen to full compliance – we can also include wall coverings (be it Stainless Steel or Whiterock), catering grade flooring, ventilation to HVAC regulations and electrical/mechanical works – all under one roof.
Sales Team
Our Sales Team has many years' experience in ensuring that you buy the product that is right for you, tried, tested, and above all, reliable. We will not push a stock item just to move it on. It is this honest and straightforward approach that has gained us a loyal customer base who return time after time for straightforward advice and unbeatable value for money. We pride ourselves on not just 'selling boxes'. With a simple phone-call to our office, a face to face chat in our showroom or on-site we can assist you from the very early stages of setting up your business or offering advice on any upgrades you may be looking at.
Office Team
Our Office Team are also on hand to assist with any enquiries you may have and make sure your enquiry is directed to the relevant experienced personnel or department…no multiple options to press, or recorded messages, simply a friendly voice at the end of the phone! If you require an operation manual or advice on cleaning chemicals, costs of parts and any necessary certificates we are here to help.
Our Engineers
Our Engineers have over 100 years' experience between them – we know…they don't look old enough! (well maybe on a bad day!)
Manufacturer trained with suppliers such as Rational  l  Lincat  l  UNOX  l  Blue Seal  l  Maidaid/Halcyon  l  Sammic  l  Celltherm
Gram/Hoshizaki  l  Panasonic  l  Mitsubishi  l  Samsung, our team can assess your problematic unit, identify the issue and fix with original manufacturers parts – primarily on a first fix with van stock when possible. Our engineers can also maintain and service your equipment so you can be safe in the knowledge your business is up to date with current stringent regulations.
To a simple maintenance call out or an annual service, our friendly team can offer an all-round service to the commercial catering industry, making sure your business is kept running smoothly at all times, especially so in the current climate.
We supply all types of businesses; from village halls, independent sandwich shops, restaurants and large public organisations such as Cumberland, Westmorland and Furness Councils (Schools and Council Offices). We are proud to work for the following:
Gretna Green Group  l  Westmorland Family  l  Iggesund  l  NHS  l  Story Contracting  l  Dundas Chemicals
RAF Spadeadam  l  Blue Chip Industrials Pirelli  l  Nestle  l  British Gypsum  l  NFU  l  Hills of Corby Hill  l  Mead Medical Services
Costcutter  l  Spar Stores  l  Local Colleges such as Carlisle, Workington, Dumfries & Stranraer to name but a few.
Our primary area of engineer coverage is Cumbria & South West Scotland,
however we do also reach out to Northumbria, Scottish Borders & Lancashire.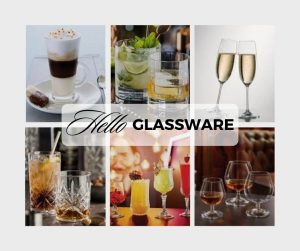 Alongside the sales, installation, service and repair we offer – our team can also provide [...]